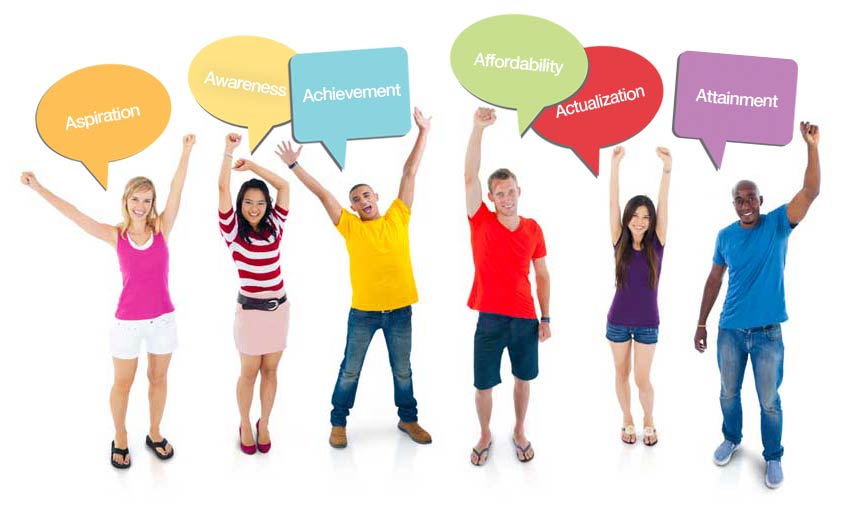 Exponential Achievement Involves Six Components
Whether "college" means a traditional four-year college, trade school, community college, military service or other, it takes six components to get students ready.
Many organizations are eager to help you with these. You just need help organizing and mobilizing them so that you're providing the right solutions to the right students at the right time for exponential achievement.
At our A6Academy we show you how to do that so that you're free to focus on what you do best.
Hover your cursor over each for examples of the interventions that fall within each category.